'The Epic' Lighting Design Success
When real estate developer, Streetlights Residential, began planning The Epic, they knew they wanted to embrace and celebrate what makes Deep Ellum unique—its historical roots, art, and music. They wanted this multi-use building to contextually fit the neighborhood, which meant blurring the lines between old and new. Comprised of three buildings—The Epic office tower, the historic Pittman hotel, and The Hamilton residential building—The Epic offers a taste of history with a contemporary, luxurious atmosphere.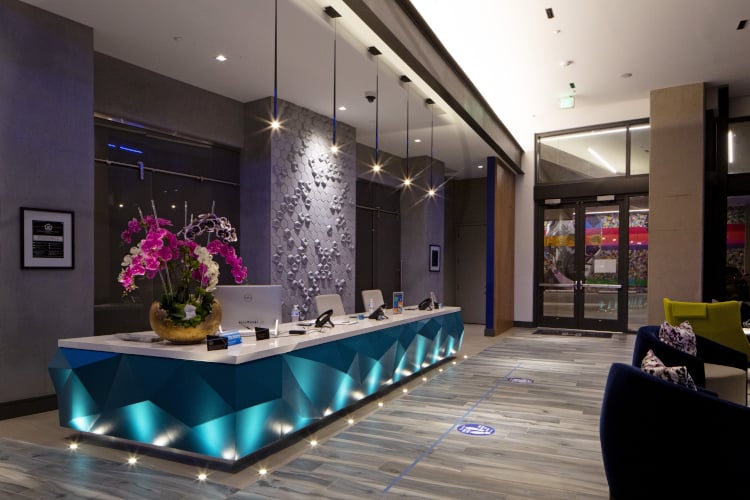 Streetlights Residential had a boutique-hotel-vision for their residents, beginning at the lobby and translating through the amenities and units. They wanted the history and vibrancy of the neighborhood melded with contemporary and artful details. The interior design from 5G Studio Collaborative focused on three things: art, energy, and music.

Working with a lighting designer in building development can often go one of two ways. According to J. Robb Hicks, Senior Vice President of Architecture for Streetlights, "The lawyer approach that always has the dollar signs in mind or, folks like Scott, that are focused more on the design and delivery with a true passion for what they do."

J. Robb Hicks and Scott Oldner, Owner and Founder of Oldner Lighting, previously worked alongside each other for buildings like The Taylor, Deep Ellum, and The Case, located in Uptown. Hicks knew that Scott had an exceptional talent for creating the boutique feel they were after, and he also knew that Scott deeply understood the art and music culture of Deep Ellum. After all, Oldner Lighting has always been a little bit rock-and-roll at its core.
"Hiring Scott was an easy decision. He's one of my favorite people to work with."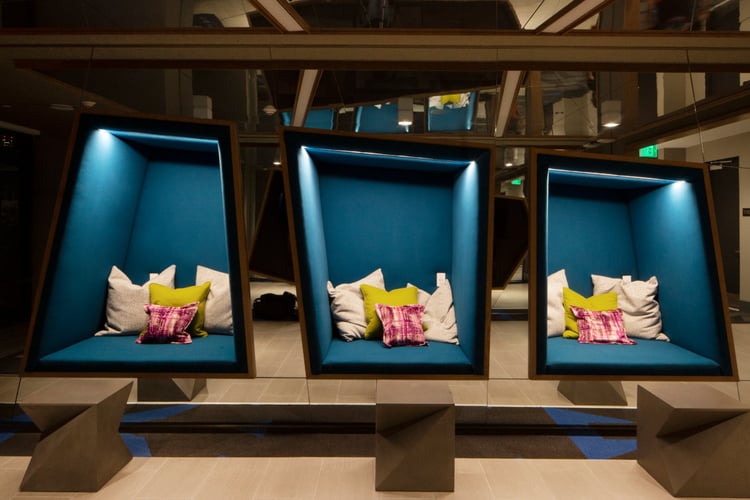 As the developer, Streetlights cast the vision, while 5G's lead designer Jeffrey Woodrow and lead architect Craig Henry collaborated with the Oldner team flawlessly to bring the vision to life. Every building has its challenges, and this project was no exception—they faced complexities working with third-party construction vendors with cheaper products or different approaches. Hicks said, "Scott really went to bat for Streetlights Development in terms of design goals to help realize the vision. He would frequently change lighting specs or find opportunities for value saving."
"There is really nothing he won't do to support the project. He always has great energy, and not only is he a great designer but a great collaborator. He's one of my favorite people to work with."
It's understandable why Hick's is most proud of how the building fits into the overall fabric of the city. Singing his praises of the Oldner Lighting collaboration, Hicks elaborates, "This building isn't meant to be somewhere like Uptown; it's unique to Deep Ellum. It's one of my favorite projects, and I think a large part of that is due to the alignment of all the design professionals."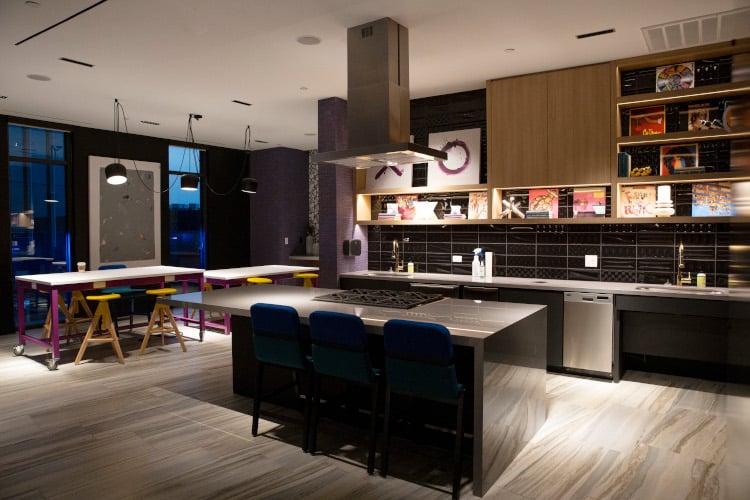 Do you have vision for your next project? Let us help you bring it to life.